Robyn Alexander (Managing Director)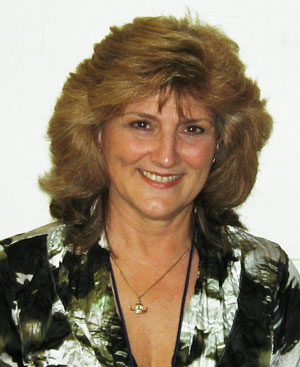 Robyn became a shareholder and Director of Pacific Entertainment in November 2007 leaving behind a successful 20+ year career in Corporate Banking.  In 2010, she became the major stakeholder and lead promoter responsible for all strategic and trading decisions by the company.
Initially joining the prestigious merchant bank, South Pacific Merchant Finance in 1985, Robyn transferred to the top ranked corporate banking unit of The National Bank of New Zealand (now ANZ National Bank) when the two companies merged in 1989, finally leaving from a very senior corporate management position providing financial guidance to some of New Zealand's top companies and Government owned institutions.  Through her banking career Robyn specialised in the areas of corporate finance and financial structuring, risk management, international trade finance, foreign exchange, and the development of technologies that supported a number of the bank's core transactional and international business functions.  Sounds Music had been one of her clients.
Alongside her corporate banking career, Robyn has also enjoyed a professional singing career fronting a number of New Zealand's premier corporate bands and has toured in her own right.  She has produced two albums of original material and is registered as a full writer member of APRA and AMCOS.
Robyn's combined strong financial strengths, ability to deal at a senior corporate level, attention to detail, and sympathetic understanding of artists make her ideally suited to negotiating the challenges of the concert promotions business, quickly gaining her the respect of the wider industry.
In addition to running Pacific, Robyn is presently the Secretary of the New Zealand Promoters Association (formerly known as NEOA) and Secretary/Treasurer of The Variety Artists Club of New Zealand Inc (VAC).